Ignatius Spirituality
Spiritualitas Ignatiana
Spiritual Exercises of St Ignatius of Loyola and the Examen Prayer.
---
Stations of the Cross Podcasts – 

Recorded by Jacinta.
The Reflections are taken from Rosaleen McGuinness' NEW BOOK, "Reflecting on The Stations of the Cross."  You can purchased her book directly from her by emailing her at: bethanyhouse@talktalk.net   All proceeds of the sale of her books goes to the missionary order Missio Christi. Price £3.50.  Images of the Stations of the Cross are provided by Mr J McLaughlin.
Stations of the Cross:
Introduction
1st Station:
Jesus is condemned to death
2nd Station:
Jesus carries His cross
3rd Station:
Jesus falls the first time
4th Station:
Jesus meets his mother
5th Station:
Simon of Cyrene helps Jesus carry his cross
6th Station:
Veronica wipes the face of Jesus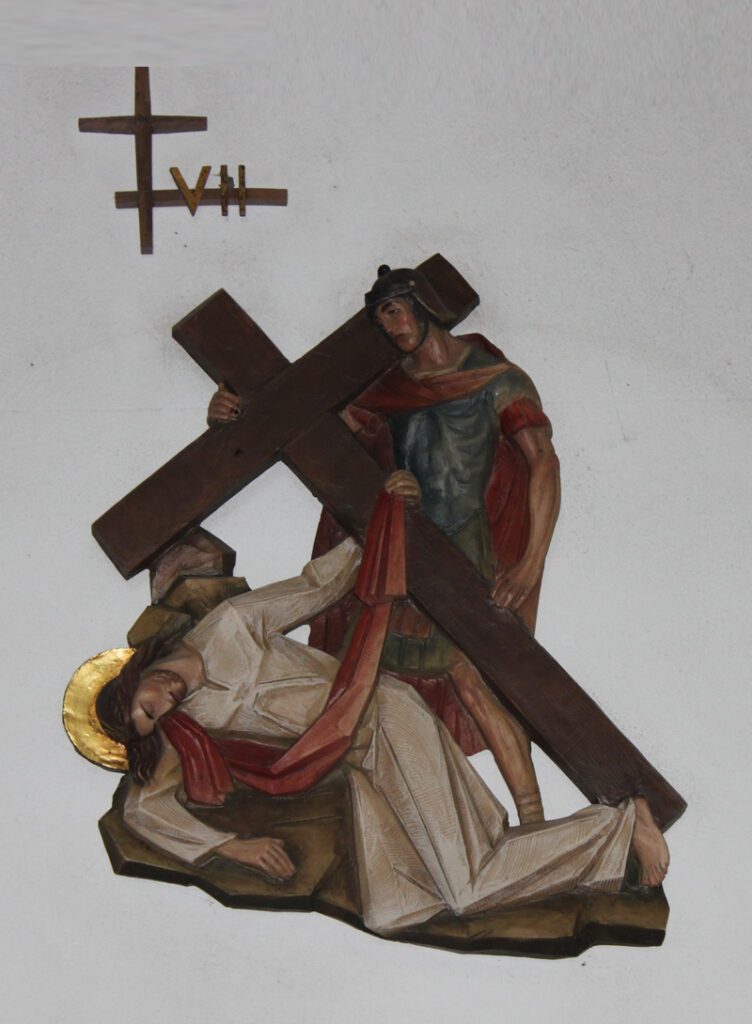 7th Station:
Jesus falls for the second time
8th Station:
Jesus meets the women of Jerusalem
9th Station:
Jesus falls the third time
10th Station:
Jesus is stripped of his garments
11th Station:
Jesus is nailed to the cross
12th Station:
The crucifixion and death of Jesus
13th Station:
Jesus is taken down from the cross
14th Station:
The burial of Christ in the tomb